---
Find land in Western Canada (British Columbia, Alberta, Saskatchewan & Manitoba) subdivided by the Dominion Land Survey (DLS) and the Alberta Township System (ATS).
Legal Land Description to Latitude and Longitude,
GPS, UTM, NTS & MGRS.
Example:
SW 24-12-20-W4
Southwest Quarter of Section 24,
Township 12, Range 20, West of the 4th Meridian.
---
Latitude and Longitude to Land Legal Description
Example:
Latitude 50.00820 Longitude 112.61440
Examples:
50° 00' 29" N 112° 36' 51" W
50° 00.49' N 112° 36.86' W
---
New Alberta Rural Address Converter
Here
Alberta Rural Address (Old Version)
Example:
123021 RANGE ROAD 201 W4
143072 RGE RD 213 W4
213033 TWP RD 144 W4

---
Area Covered by the Dominion Land Survey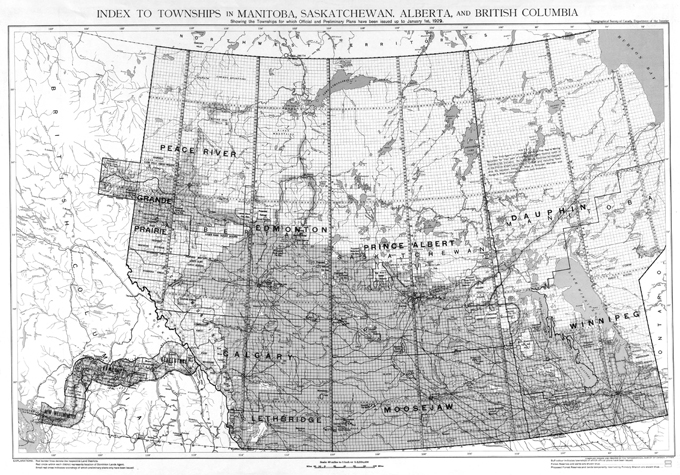 ---
Locate farms, forest, fields, acreages, oil and gas wells, leases, Legal Subdivisions (LSD), Unique Well Identifiers (UWI), mineral rights, surface rights, timber, mines, cabins, trap lines & fishing spots in the Prairie Provinces & BC.
---
---

Setting up an Account